THE LUDENDORFF OFFENSIVE was in trouble. But the time to feel sorry for the Germans had not yet arrived — nothing like.
In a way, this was same old, same old: German supply lines were impossibly stretched. The British, who had borne the brunt of this latest onslaught, had grown wise to it.
The fightback owed much to their unshowy doggedness: something which, time and time again, won the grudging admiration of the enemy. Reinforcements also helped: on 14th April, three new British divisions, and one Australian, arrived on the front line. Five days later — and hardly before time — Foch, the new Generalissimo, allowed French infantry to take over a nine-mile stretch of the British Second Army's sector in Flanders. Merci, mon Général.
All week, villages passed between the different armies, always at cost. On 16th April, Wytschaete and Méteren were lost and then recaptured by the British, who withdrew from Passchendaele to strengthen defences around Ypres. The following day, an intense bombardment followed by an infantry attack saw both fall back into enemy hands. On 19th April, the Americans — fighting alongside the French — lost the village of Seicheprey, only to recover it before nightfall.
From the press came, at last, a hint of the true gravity of the times. Incorrigible optimism had for so long been their staple that candour was unnerving. Troops depended upon the wholehearted love and support of those at home, and civilians gave it more willingly when they believed victory lay assured.
Now this was in doubt. The Daily Telegraph acknowledged that
During the greater part of Tuesday [16th] the military situation was a very anxious one…
The military situation impressed itself on Cynthia Asquith, always a fierce patriot, but cool and detached as well. On 18th April, she recorded in her diary:
We passed two or three groups of German prisoners on the road. I hope it wasn't prophetic, but for the first time I felt something akin to horror and fear at the sight of them — hitherto I have only been conscious of compassion, but on this occasion it was quite different. I hated passing them, it made me so self-conscious. It's difficult to know the right etiquette…
Being rich and well-connected, of course, succour lay at hand. That same evening:
Bluetooth [Harold Baker] arrived at six… bringing a thirty-shilling bottle of crème de menthe. Alcohol of all kinds is becoming very precious.
The reality was more complicated than the simple binary language of winning and losing. Troops were exhausted — way beyond even the norm, and this was true of both sides. Allied casualties were also piling up: it was calculated, conservatively, that 7,658 British, Empire and Dominion lives were lost this week.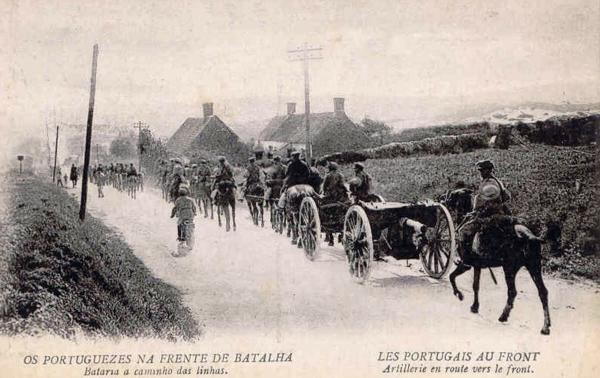 Lieutenant Harry Drinkwater of the Royal Warwickshires found himself in the front line, after relieving the Cheshire Regiment. He noted on 22nd April:
We carried on sandbagging where the Cheshires left off. No man was allowed to sleep; officers, NCOs and men, we all turned to. There are no passengers in these circumstances, all are workers and we worked till daybreak…

With the first sign of dawn, all work ceased and we have lain flat in the bottom of the trench all day. They are barely deep enough to sit upright and any movement along the trench is done on the hands and knees. Our rations consist of what we carried up last night. Mine — bread and bully and water — is the same as the men's…
Drinkwater's perceptions were doubtless sharpened by a spell of leave, and by the regiment's recent transfer from Italy. He had only just arrived at Thiennes, three miles from Aire, to take command of a company whose officer, he unceremoniously recorded, "has cracked up".
Not that the Germans were in picnic mode. Paul Hub, an officer in the 247th Infantry Regiment, was now east of Albert where he found the terrain "more difficult in this godforsaken part of the Somme".
He and his compatriots were short of all life's essentials. He told his fiancée:
I might have got myself a good pair of boots at Pozières station, but by the time I got there the only ones left were all too big… The first few days we went pigeon-hunting. I shot some too. They taste delicious. There were many sheep here, but the Prussians ate them all. Some of our infantrymen said that dog tastes just as good and brought one in…
He acknowledged that, while he clung to life, it was riven with melancholy:
We feel so abandoned. We can't go very far because we are now surrounded on all sides.
Nor had the mood passed by the time he wrote to her again on 16th April:
What bliss it will be to go home! It will soon be four years since I became homeless, moving from one ditch to another, dirty and crawling with lice, dead tired and so bored that I don't know what to do with myself. You can only imagine, how I long for ordinary family life.

We have a few days of rest. Perhaps we'll be able to change our clothes. I have found four lice since I've been here. I hope that plague won't start again!
Hub seems not to have been exactly suffused by martial ardour. Truth was, the German offensive was stalling. Perhaps General Ludendorff, whose 53rd birthday had fallen on 9th April — the same day as he launched Operation Georgette in Flanders — may now have recalled the chastening words, written the previous December, of his talented Operations Officer, Colonel Georg Wetzell:
It must not be forgotten that in a successful offensive the attacker will be forced to cross a difficult and shot-to-pieces battle area and will get gradually further away from his railheads and depots, and that, having to bring forward his masses of artillery and ammunition columns, he will be compelled to make pauses which will give time to the defender to organise resistance.

Too optimistic hopes should not be conceived, therefore, as regards the rapidity of a breakthrough attack on the Western Front.
Not too optimistic, maybe. But the Germans were far from routed. On 22nd April, the Canadian Signal Corps quoted a German wireless message of the previous afternoon:
Between the Meuse and Moselle, Lower Saxon battalions attacked the Americans in their trenches near Seicheprey. They stormed the positions and broke into the enemy's line to a depth of two kilometres. Weak counter-attacks from the enemy were driven off. Stronger efforts to attack were repulsed.

In the night our assault troops, after destroying the enemy's positions, returned to their own lines. The losses of the Americans were extremely high, 183 men, including five officers, were taken prisoners and 25 machine-guns were captured.
The Americans were an object of considerable fascination to all parties in Europe. Corporal Walter Williamson of the Cheshire battalion had been sent off hurriedly to reinforce the British defence of Hazebrouck. In one village, he encountered an American Division, and was moved to write on 21st April:
They seemed to be thoroughly fagged out when they arrived. Constituting ourselves immediately as experts, we decided there and then that the exhaustion was the result of wearing gaiters instead of puttees, and the ridiculous arrangement of their equipment…
Williamson considered them
a particularly fine type of men, very likeable, but rather prone to explain how they were going to finish the war…
A little brash, perhaps, for Anglo-Saxon tastes? That seems to have been easily overlooked. There was a more serious problem, however:
The pay in the 'A.E.F.' was extremely lavish compared with the pay in the 'B.E.F.' and their expenditure in the estaminets and sweet shops was in proportion. The result was that the three staple luxuries of the 'B.E.F.' (beer, eggs and chocolate) soared in price until they were quite out of our reach.

We were soon, however, on sufficiently good terms with them to broach the matter of prices reigning in the village before their arrival, and the respective financial standings of the 'B.E.F.' and the 'A.E.F.' having been discussed, matters were soon adjusted and everybody was happy again.
Such tactful diplomacy should have served as a rebuke to some of the statesmen of the day, perhaps.
In harsh contrast, Dr Harvey Cushing, now in Pernes at №4 Canadian Casualty Clearing Station, believed the enemy to have guilty of the worst kind of dirty tricks:
One of the German wounded brought here the other day had a Tommy's uniform on under his own. They have been sending scouts out in kilts and in Portuguese uniforms. When they get near enough to be suspected they turn on a machine-gun. This may be permissible in war, but it's not nice.
Throughout these terrible weeks, losses at sea accumulated. An American ship suffered an onboard explosion on 16th April, as a consequence of which 41 of the 75 crew were killed. That same day, U-73 had a successful sortie, sinking two cargo vessels, Ladoga and Lodane, in the Irish Sea — at a cost of nearly 60 lives. Not that the British were incapable of riposte: using depth charges, they killed the 64 crew on two U-boats, and when another two struck mines in the Straits of Dover, a further 67 German sailors were killed.
This deadly maritime tit-for-tat feels squalid somehow — an illogical response, no doubt, and not one shared by sailors themselves. In truth, virtually all combatants sustained themselves by codes of honour which do not always easily make themselves readily understood by later generations.
Nowhere was this more true than among fliers. The greatest of them all, Manfred von Richthofen, had recently been using bad-weather days to write down his thoughts. Sombre as these often were, there are huge qualities which shine through: above all, his sense of fidelity to the troops fighting on the ground, and his aversion to believing, even for an instant, the myth which now surrounded him:
….I have been told [by people] in high places that I should give up flying, for one day it will catch up with me. I would be miserable with myself if now, burdened with glory and decorations, I were to become a pensioner of my own dignity in order to save my precious life for the nation, while every poor fellow in the trenches endures his duty as I do mine.
He was also struggling with what we should unhesitatingly diagnose as battle-fatigue:
I am in wretched spirits after every aerial combat. But that is surely one of the consequences of my head wound. When I put my foot on the ground again at the airfield… I do not want to see anyone or hear anything.
A last hurrah awaited him. On 20th April, the bad weather lifted and Richthofen, flying his all-red Fokker triplane, led the men of his JG1 into battle. He managed to down two Sopwith Camels which became his 79th and 80th victories.
His combat reports recorded these two successes:
With six aeroplanes of Staffel 11, I attacked a large enemy Geschwader. During the fight I observed that a triplane was [being] attacked and shot at from below by a Camel. I positioned myself behind the adversary and brought him down, burning, with only a few shots. The enemy aeroplane crashed near Hamel Wood, where it burned on the ground.

…Three minutes after I had shot down the first one in flames, I attacked a second Camel from the same Geschwader. The opponent went into a dive, pulled out and repeated this manoeuvre several times. As he did that, I came up to the closest fighting distance and fired about 50 rounds at him [until his machine] caught fire. The fuselage burned in the air, the rest of the aeroplane crashed northeast of Villers-Bretonneux.
As he returned to the airfield at Cappy, a comrade recorded that Richthofen:
…went down very low so that everyone could recognise his red machine and waved to the infantrymen and the columns of men. Everyone knew who was in the machine and all of them had seen the burning Englishmen shortly before. Enthusiastically, they all waved and flung their caps into the air.
After he landed, his squadron started the celebrations for this 80th victory, twice the number achieved by his mentor and role model, Oswald Boelcke. One observer noted that Richthofen smacked his hands together and said, "Donnerwetter [Heavens above]! Eighty is a respectable number!"
The following day, 21st April, fog prevented all flying until mid-morning. Then news came through that British aircraft were approaching, part of an offensive sweep over the Somme. Two flights of Fokker triplanes scrambled and Richthofen began the pursuit of a Sopwith Camel.
This in itself was against all his own rules. He had taught all his pilots that,
One should never obstinately stay with an opponent which, through bad shooting or skilful turning, he has been unable to shoot down.
Probably unrealised by him, he was also being followed by the Canadian pilot, Captain "Roy" Brown. Flying perilously low over the Australian 14th Artillery Brigade near Vaux, his red Fokker must have been an enticing target for the ground gunners. It is still a moot point whether the bullet which entered Richthofen's chest, passing through his heart and lungs came from Brown or Sergeant Cedric Popkin on the ground. What is not in doubt is that it mortally wounded him.
Brown wrote in his combat report that:
I dived on a pure red triplane which was firing on Lieutenant May. I got a long burst into him, and he went down vertical and was observed to crash by Lieutenant May.
However, one eyewitness, an artillery Major stated:
I was standing near the machine gunners attached to my unit and watching a glorious 'dogfight' between Fritz and some of our Camels. Suddenly a Camel appeared very low, with a German right on his tail and our chap looked an absolute goner, as he could only fire ahead and the enemy was directly behind him. Then my gunners had a go from the ground, the German machine wobbled, fell and crashed, killing the pilot who also had been hit through the chest by a bullet which it was evident had been fired from below him.
Richthofen managed to land his plane behind British lines, beside the road from Corbie to Bray. He was dying, but his instinct for correctness stayed with him to the last moment. Even now, he remembered to switch off his engine. Ghoulishness, rather than self-restraint, then supervened. Souvenir-hunters immediately helped themselves to whatever they could, especially the red fabric of his famous plane.
But chivalry among airmen, even of rival armies, died hard. The next day, Richthofen's body was taken to Bertangles cemetery, accompanied by a guard of honour provided by №3 Squadron, Australian Flying Corps. A full military funeral was conducted with a volley fired above the grave.
When he failed to return from this latest sortie, his squadron waited in dread. For so long, Richthofen had been touched by a cloak of indestructibility. News of his death was dreaded. As time passed, the hope was that he had become a prisoner. On 22nd April, his mother received a telegram, which wrongly informed her that her son was a prisoner of the English.
This was the kind of cruel mistake that happened in war. She had already endured long years in which her two fighter pilot sons, Lothar and Manfred, danced hourly with death. The previous July, Manfred had suffered devastating head injuries — insufficient to prevent him returning to combat but bad enough, as she had observed, to have darkened his spirits and visited upon him permanent pain.
The Baroness would never see her son again. When his fate was known, the German soldier Herbert Sulzbach wrote:
Richthofen has really been killed in action! I am completely shattered by the news. No words will suffice to do justice to his deeds, or to describe the grief which every German feels…

…he has been buried by the British with the highest military honours, for he crashed in the British lines. Six British flying officers bore his coffin, and a British chaplain presented the sermon and sang his praises as an enemy hero, a British plane with mourning pennants circled the ground during the funeral, and showed the highest honours to this fallen enemy. The British are indeed truly chivalrous, and we must thank them for honouring our great airman.
Actually, it was the Australians who had earned these gentlemanly plaudits, since they had organised the funeral. For the sake of truth, it should also be added that by no means everyone was falling over themselves to do the late aerial ace honour. The Irishman, "Mick" Mannock, a high-scoring ace with around 40 victories already to his name, apparently said when he heard of the Red Baron's death: "I hope he roasted the whole way down."
Mannock had been a prisoner of the Turks in 1914, and had had a very rough time indeed. Everyone had their story, after all.
Nobody, of course, could ever claim a monopoly of awfulness. The Whites in Russia were thrown into disarray this week when news emerged that General Kornilov had been killed. His force of 7,000 men, including some 3,000 Cossacks, had attacked the capital of the newly established North Caucasian Soviet Republic, Ekaterinodar, on 10th April. Alas for them, the Reds defending the city were twice as numerous and put up a fierce resistance.
Kornilov had told General Denikin on 12th April that, "If we do not take Ekaterinodar, there is nothing left to do but put a bullet through my head."
That exertion proved unnecessary. The following morning, a shell had landed on his farmhouse quarters and that did the trick. He was buried in the churchyard at Elisavetinskaya, but the Reds would later find his grave, disinter his corpse and parade it in Ekaterinador before burning it in the main square. It was that kind of war.
In Tobolsk, meanwhile, the Tsar's diary continued to record the anxieties of a loving parent. He was also eccentrically and maddeningly preoccupied by what could not possibly matter:
18th April Alexei slept at intervals, the pain bothered him at all times when he changed position and sat up.

19th April Today Alexei was in greater pain and only slept a little.

21st April …Kobylinsky showed me a telegram from Moscow, confirming the decree of the local committee ordering Alexei and myself to remove our epaulettes! I therefore decided not to wear them out for my walk, only at home. I will never forgive them this swinish action!
Mind you, the British were not always above a bit of parochialism. The Government was now attempting to sugar the pill of conscription in Ireland, outlined in the Manpower Services Bill, by promising to introduce Home Rule. Having passed the House of Commons with a majority of 198 on 16th April, it received Royal Assent two days later.
The trouble was, Home Rule had been promised before — and shelved. Sceptical that the government would deliver now, opponents of Irish conscription united: the Lord Mayor of Dublin, representatives from Sinn Fein, the Irish Parliamentary Party, the Labour and Independent Parties — all met at the Mansion House in Dublin on 18th April and adopted this resolution:
Denying the right of the British Government to enforce compulsory service in this country, we pledge ourselves solemnly to one another to resist conscription by the most effective means at our disposal.
The Irish bishops joined in as well, issuing a manifesto after their meeting at Maynooth which included this gem:
The Irish people have a right to resist by any means that are consonant with the law of God.
MPs in Westminster reverted to their default position of being enraged at the Irish, which solved nothing. Their ability to punish the authors of such sedition was compromised by the number of enemies they already had on their hands.
As much as ever in the past, there seemed too many insoluble problems and way too much grief, for anyone to see past them. All one could do was to witness and acknowledge the minute sorrows of war. Near the frontline, New Zealander Gunner Lincoln Godfrey, near Doullens, did precisely that on 20th April:
My day at home; grazing graminivores. A harrowing sight in front of our doorway is a horse dying of tetanus, or lockjaw. He makes desperate attempts to eat, but cannot unclasp his teeth, through which a frothy slime oozes. Every now and then he falls down with weakness, then struggles again to his feet…

9pm A bit of good news was the crack of the revolver that put the lock-jawed horse into the happy hunting ground where he is now…